Thank you for recommending Mylicon®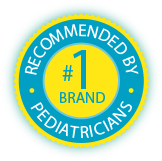 Get to know the Mylicon® family of pediatric digestive health products
TREATING INFANT GAS: "HAPPY BABY, HAPPY MAMA"
Hear real moms share how Infants' Mylicon® Gas Relief, recommended by their pediatricians, helped their babies—and their families too.
RUNNING TIME: 01:29
DOWNLOAD PRODUCT INFO
MYLICON® DAILY PROBIOTIC RESTORES BALANCE AND REDUCES COLIC
Infants' Mylicon Daily Probiotic is clinically shown to reduce crying and fussiness associated with colic. And this balancing formula also helps to restore healthy bacteria in the gut.*
RUNNING TIME: 00:54
DOWNLOAD PRODUCT INFO
MULTI-SYMPTOM TUMMY RELIEF WHEN KIDS HAVE "TOO MUCH"
See the multi-symptom answer for upset stomach due to bloating, gas, or discomfort from acid indigestion or overeating. Children's Mylicon® Tummy Relief for Kids is the only antacid/anti-gas product specially formulated for children ages 2 to 11.
RUNNING TIME: 00:47
DOWNLOAD PRODUCT INFO
*These statements have not been evaluated by the Food and Drug Administration. This product is not intended to diagnose, treat, cure or prevent disease.